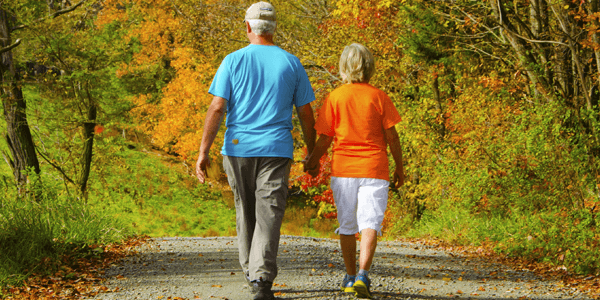 George Dikeman was a rambunctious 8-year-old growing up in Michigan when he saw Boys Town on the silver screen. The Oscar-winning film left an indelible mark in his memory and on his heart.
"I became a fan of Father Flanagan," George said. "I have a lot of respect for him and explicit faith in what he was doing."
While George is quick to describe his own childhood as "very nice," with loving parents and good buddies, it wasn't always idyllic. George was a boy who pushed boundaries and made mischief. In desperate need of a little more discipline, his parents sent him off to boarding school. Although his family life and those of his schoolmates differed significantly from Father Flanagan's boys - no one at the school had been homeless or abused - George nonetheless could relate to their situation and felt a great deal of sympathy for their struggles.
George eventually went on to college, marry and have a fulfilling career as an eighth grade math and science teacher. But the kids at Boys Town were never far from his thoughts and always near his heart. In 1959, he and his wife Agnes began donating to Boys Town and have been faithful supporters ever since.
"Boys Town is the only chance many of these kids have, and that's why we donate," explained George. "I never made a lot of money, but I don't need a lot of money to be happy. The good Lord has taken care of us, and we want to share what we have with young people who wouldn't have a chance without Boys Town."
As part of their giving plan, the Dikemans established multiple Boys Town gift annuities. The simplicity of annuities and the security of receiving fixed payments throughout retirement made them especially appealing.
"With a gift annuity, I'm helping Boys Town and myself. The interest was much better than I could draw at a bank, and I get a tax break," George said.
Boys Town's sound stewardship also appealed to George and Agnes because they know their money is put to good use.
"We don't give to any charity unless its books are checked by the Better Business Bureau or Charity Navigator. We know the money we give to Boys Town goes to what we've given it for - to help troubled kids," George said.
Charitable gift annuities are one option Boys Town donors have to leave a legacy of giving. An annuity involves transferring an asset, such as cash or stock, to Boys Town in exchange for lifetime income payments. For the Dikemans, stable retirement income offers peace of mind but the greater reward is knowing their support brings healing and hope.
"The children at Boys Town have had experiences in their lives most of us will never know," George said. "They deserve a better life." With the support of donors like the Dikemans, a helping hand will always be available to America's hurting children and families.