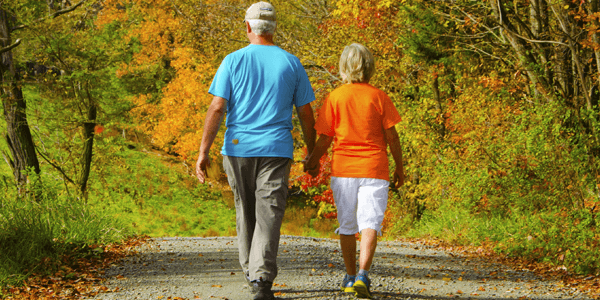 It was 1947 when 17-year-old Bill McLaughlin and his two cousins hopped in a truck in Iowa and headed west to Salt Lake City. One of his cousins was newly married and was moving there to live. The plan was to drop him off and pick up some furniture to bring back home to Iowa.
Little did Bill know that this teenage road trip - and a spontaneous detour along the way - would be the catalyst for a lifelong, rewarding relationship with Boys Town.
"On the way to Salt Lake City, we decided to stop at Boys Town in Omaha (Nebraska)," Bill said. "This was way before there were any interstates or road signs directing people there. We just happened to come upon it and decided to stop and have a look around. We really enjoyed our visit and I came away extremely impressed with Boys Town."
At that time, Boys Town was 30 years old and was relatively young in its mission of caring for abandoned, at-risk and troubled kids. Because the Village of Boys Town was located outside Omaha, it was a rural community and agricultural in nature. The kids learned farming and other agriculture-related trades, and they worked hard to produce the food they needed for daily living.
"This was 1947 and Boys Town was very self-sufficient," Bill said. "They had their dairy cattle and farms. Of course, they don't have many of these things today, but in those days they did, and seeing the place and the kids run all of this made a big impression on me that lasted a long time."
Nearly 25 years later, Bill's memory of his visit and fondness for Boys Town remained strong. When he and his wife, Margaret, were finally in a position to begin donating to a charity, they chose Boys Town. And they have remained faithful supporters ever since.
"I've been giving to Boys Town since 1971," Bill said. "Back when I started, I didn't have the income to be able to give more like I do today. Now, we have it set up that a trust fund will go to Boys Town in the end."
After settling in Des Moines, the McLaughlins adopted two children and raised them in a loving, supportive family. Their experience as parents further strengthened their bond with Boys Town's mission.
The couple's children have long since left home and are happy, successful adults. And while Bill and Margaret are now retired, their passion to help kids who can't help themselves burns brighter than ever.
"My wife and I really love kids," Bill said. "We've always wanted to help kids who did not have the same opportunities that other kids have. And we still think that way. That's why we are strong supporters of Boys Town."
Neither of the McLaughlins' children married and there are no grandchildren to be beneficiaries of their estate. So, Bill and Margaret chose Boys Town to be the beneficiary of their charitable remainder trust.
A charitable remainder trust is one option Boys Town donors have that lets them leave a legacy of giving. It allows donors to transfer cash or property to a trust that pays income for life or for a certain number of years. Donors avoid paying capital gains on the transfer of assets into the trust, and upon termination of the trust, the remainder goes to Boys Town.
"In addition to my estate, both of our children are adding to our gift trust so they will also be leaving whatever estate they have to Boys Town when they pass on," Bill said.
The McLaughlins are content in knowing their support will bring healing and hope to at-risk and troubled kids for a long time to come.
"What Boys Town does for kids is great," Bill said. "Through no fault of their own, life has not been kind to them, and they need help from others. We hope our trust can give kids an opportunity to go to college or some other form of higher education. We really want to help them achieve those goals. We like knowing that after we are long gone, we can still help kids who need help."